Best Immigration Consultant in Ahmedabad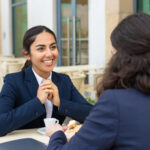 AICS Immigration, a leading immigration consultancy in Ahmedabad dedicated to helping individuals and families achieve their dreams of moving abroad. With a solid reputation for providing reliable and comprehensive immigration solutions, we take pride in being a trusted partner for our clients. Our team of experienced consultants is committed to delivering personalized services and ensuring a smooth immigration journey for you. From study permits and work visas to family sponsorship and permanent residency applications, our diverse range of visa services caters to all your immigration needs. Here's why AICS Immigration is the right choice for your immigration aspirations.
Why Choose AICS Immigration for Canada Immigration?
Expertise and Experience
At AICS Immigration, we have experts with extensive knowledge of immigration laws and regulations. With years of experience, our consultants stay up-to-date with the latest developments in immigration policies, ensuring that your application adheres to the current requirements. Our expertise enables us to provide accurate and reliable advice, maximizing your chances of a successful outcome.
Comprehensive Visa Services
We understand that each client has unique immigration goals. That's why we offer a comprehensive range of visa services, covering study permits for aspiring students, work visas for skilled professionals, family sponsorship to reunite loved ones, and permanent residency applications for those seeking long-term settlement options. Our diverse portfolio ensures that we can cater to individuals and families from various backgrounds and professions.
Personalized Approach
At AICS Immigration, we believe in treating each client as an individual with distinct needs and aspirations. Our personalized approach allows us to understand your specific circumstances and preferences. By tailoring our services to suit your requirements, we ensure that you receive the guidance and support necessary to make informed decisions throughout the immigration process.
Transparency and Ethical Practices
Ethics and transparency form the foundation of our services. We maintain open communication with our clients, keeping them informed about every step of their application process. Our consultants adhere to strict confidentiality measures, safeguarding your personal information and ensuring a trustworthy relationship with our clients.
Success-Oriented Strategy
Your success is our primary goal. We work diligently to create strong visa applications, highlighting your qualifications and strengths to immigration authorities. Our strategic approach maximizes your chances of receiving positive outcomes, whether it's obtaining a study permit, securing a work visa, or obtaining permanent residency.
Efficient Process
Navigating the immigration process can be overwhelming, but with AICS Immigration, it becomes smooth and efficient. Our consultants guide you through every step, from document preparation to application submission. By streamlining the process, we save you valuable time and effort, reducing any potential stress associated with immigration.
Post-departure Support
Moving to a new country involves adjustment and acclimatization. As your dedicated immigration consultant, we don't just stop at the visa process. We provide valuable post-settlement support, helping you with initial accommodations, job searches, and essential information about healthcare and education facilities in your new destination.
Request for Our Free Consultation
We Help With the Following Canada Visa Types
Choosing AICS Immigration means partnering with a trusted immigration consultant in Ahmedabad dedicated to your success. Our expertise, comprehensive services, personalized approach, and ethical practices set us apart. Let us be your guiding light as you embark on a remarkable journey towards a better life abroad. Contact us today to take the first step towards a brighter future.
Frequently Asked Questions