Best Immigration Consultant in Chandigarh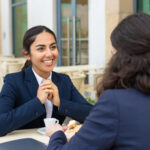 AICS: Best Immigration Consultants in Chandigarh
Welcome to AICS Immigration, a trusted leader in providing expert Canada immigration consultation services for individuals and businesses alike. With a deep understanding of the Canadian immigration landscape, we are committed to guiding you through the intricate process, ensuring a smooth and successful transition to Canada. Our team of experienced professionals is dedicated to offering comprehensive solutions tailored to your specific needs, whether you are seeking permanent residency, work permits, study permits, or other immigration services. Discover the limitless opportunities that Canada has to offer with AICS Immigration Consultants in Chandigarh.
Why Choose AICS Immigration?
Extensive Expertise: At AICS Immigration in Chandigarh, we pride ourselves on our extensive expertise in Canadian immigration. Our team of consultants possesses in-depth knowledge of the ever-evolving immigration laws and policies, allowing us to provide up-to-date guidance and support. With our comprehensive understanding of the intricacies of the immigration process, we ensure that your application stands the best chance of success.
Personalized Approach: We understand that every individual or business has unique immigration goals and circumstances. At AICS Immigration, we take a personalized approach to each client, offering tailored consultations to assess your specific needs and devise a customized immigration strategy. Our dedicated consultants provide individual attention, guiding you through the process and ensuring that your goals are effectively achieved.
Comprehensive Services: Whether you are an individual or a business, we offer a wide range of comprehensive services to meet your immigration requirements. From initial assessments to documentation assistance, from visa application processing to post-landing support, we cover every aspect of your Canada immigration journey. Our services include but are not limited to Express Entry, study permits, work permits, provincial nominee programs, family sponsorship, permanent residency applications, and citizenship applications.
Transparent Communication: We believe in building strong and trusting relationships with our clients. Throughout the immigration process, we maintain open lines of communication, keeping you informed about the progress of your application. Our consultants are readily available to address any concerns or queries you may have, ensuring that you are well-informed and empowered throughout the journey.
Proven Track Record: Over the years, AICS Immigration has successfully assisted numerous individuals and businesses in achieving their Canada immigration goals. Our clients have obtained permanent residency, work permits, study permits, and more. Their success stories stand as a testament to our dedication, expertise, and commitment to excellence.
Request for Our Free Consultation
Our Range of Services for Canada Immigration
At AICS Immigration, we are dedicated to being your trusted partner on your journey to Canada. With our extensive expertise, personalized approach, and comprehensive range of services, we provide the guidance and support you need to navigate the complexities of the Canadian immigration process. Whether you are an individual or a business, we are committed to helping you achieve your Canada immigration goals. Contact AICS Immigration today, and let us be your gateway to a successful future in Canada.
Frequently Asked Questions