Best Immigration Consultant in Hyderabad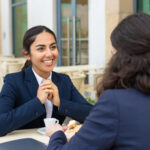 AICS Immigration is a leading immigration consultant in Hyderabad for Canada, offering a wide range of specialized services for individuals and families seeking to immigrate to Canada. With a team of experienced consultants and a commitment to excellence, we take pride in assisting clients with various Canada immigration programs. Whether you aim to move to Canada for work, study, reunite with family, or invest in business opportunities, our dedicated services are tailored to meet your unique needs. We serve as a gateway to explore the comprehensive range of Canada immigration solutions we provide.
Why Choose AICS for Immigration Consultation?
Expert Guidance for Various Immigration Programs
At AICS Immigration, we take pride in our expertise in handling a diverse range of immigration programs. Whether you're interested in skilled worker visas, family sponsorship, study permits, or investor visas, our team of experienced consultants will guide you through the intricate application procedures. We stay up-to-date with the latest immigration regulations and policy changes, ensuring that your application adheres to the current requirements. Our in-depth knowledge and understanding of different immigration pathways enable us to craft personalized strategies for each client, maximizing the chances of a successful outcome.
Personalized Approach and Client-Centric Services
Our core philosophy revolves around a personalized approach to immigration consulting. We understand that every client's situation is unique, and one size does not fit all. That's why, at AICS Immigration, we invest time in getting to know you, your goals, and your aspirations. By understanding your specific needs, we tailor our services to cater to your individual circumstances. Our consultants work closely with you at every stage of the immigration process, offering guidance, answering queries, and addressing concerns promptly. As a client-centric immigration consultancy, we prioritize your satisfaction and success throughout your journey with us.
Comprehensive Pre-Settlement Services:
Immigrating to a new country involves not only paperwork but also adapting to a new environment and culture. At AICS Immigration, we go beyond just processing your visa application. We offer comprehensive pre-settlement services to ensure a smooth transition for you and your family. Our services include orientation sessions about the destination country, housing assistance, job search support, and information about healthcare and education facilities. By helping you navigate the initial challenges of settling in a new country, we aim to make the transition as stress-free as possible, allowing you to focus on building a bright future for yourself and your loved ones.
Transparent and Ethical Practices
As a reputed immigration consultant in Hyderabad, we take pride in conducting our business with utmost transparency and ethical practices. From the initial consultation to the final visa approval, we keep you informed about every step of the process. Our team ensures that all documentation is handled with precision and accuracy, avoiding any delays or setbacks. We are committed to maintaining the confidentiality of your personal information, and you can trust us to handle your immigration case with professionalism and integrity. AICS Immigration is dedicated to earning and maintaining your trust by providing reliable and transparent services.
Request for Our Free Consultation
Services Offered by AICS Immigration in Hyderabad
At AICS Immigration, our commitment to excellence drives us to offer a comprehensive suite of services for individuals and families pursuing their dreams of immigrating to Canada. Our team of experienced consultants provides personalized guidance, streamlining the complex immigration processes and maximizing your chances of success. Whether it's Express Entry, family sponsorship, study permits, work visas, business immigration, or Canadian citizenship applications, we are dedicated to being your reliable partner throughout your Canada immigration journey.
Frequently Asked Questions